Welcome to the Karen Whitehead Counseling, LLC Secure Client Area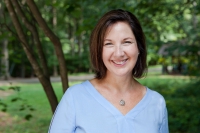 In today's world of social media, it may seem that everyone has it all together. In truth, most people feel confused, overwhelmed, or lost at one time or another. It can be hard to reach out for help and connect with someone about the personal and intimate challenges of your life. My approach to therapy focuses on listening, developing trust, and creating a safe and non-judgmental space. Together, we will address your concerns and generate solutions that work for you, while honoring the beliefs, values, and experiences you bring to the therapeutic relationship.

I welcome clients ages 18 through adulthood. I have experience with a variety of issues including but not limited to: anxiety, depression, parenting, adoptee-birthparent relationships, trauma, cancer, chronic illness, grief/loss, family concerns, and life transitions with a special interest in individuals and families affected by cancer or other illnesses.

In an effort to keep all of your communication with me confidential, you can message me through this secure client area.

Secure messaging is not intended for emergency situations.
In the event of an emergency, please contact 911.
Log in to the secure portal.